Is it July already?! Where has summer gone!
I have seen this Currently Linky posts everywhere, but never knew who started them! Finally found her!
Farley at Oh' Boy 4th Grade hosts these linky parties every month, and has a blogger sponsor them with products! Great way to find new blogs!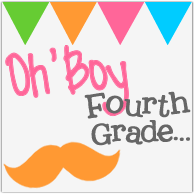 Listening - We are heading to Huber's Winery today with friends. Huber's is one of my favorite places up here, and on the weekends during the summer, they have live music on their patio. And today's weather is going to be goregous!
Loving - I have just gotten more into my blog within these past few weeks thanks to Charity over at Teaching Blog Traffic School. But I am loving it! I have really enjoyed finding new blogs, writing posts, and creating new products! I am small, but growing!
Thinking - It's already July! I start getting back in the swing of things when we get back from visiting our families. But I feel rejuvenated and am starting to go stir crazy!
Wanting - I need an actual vacation though. We haven't had one since our Honeymoon alst year to Chicago. Everytime we go to Chattanooga or Memphis it is to visit family which is great, but not necessarily a vacation.
Needing - I haven't started packing for said 3 week trip to visit family, and I always manage to lose or forget to bring something!
Tips, Tricks, or Hints - I have been following and participating in linky's to find new blogs. But I have been trying to write about what I know and love. If you like what you see or have any suggestions, please comment or follow my blog.
Enjoy the rest of summer!! Does anyone have any tips for a newbie?! I am having a contest for a $10 gift certificate to my TPT store over at my
Bloglovin
post! Check it out! :-)